How to tune in to Czech Television channels
Tune in
— English Pages — Česká televize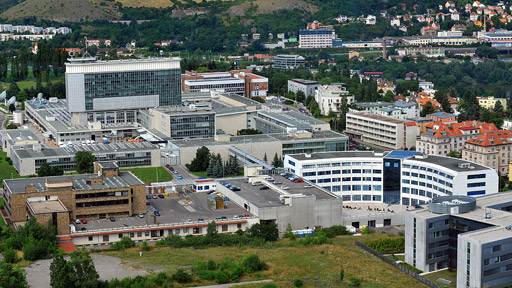 Welcome to the English Pages of Czech Television (CT), the public service broadcaster in the Czech Republic
Czech Television broadcasts via terrestrial, satellite and cable systems within the Czech territory.
Channels CT1, CT1 JM, CT1 SM, CT2, CT24 and CT sport are transmitted in standard resolution via terrestrial network 1. All of these channels are also transmitted in high resolution via terrestrial network 11. Czech Television terrestrial broadcasting is not encrypted.
All the Czech Television channels (CT1, CT2, CT24, CT SPORT, CT :D and CT art) broadcast on a digital satellite platform using the DVB-S2 standard. The satellite parameters are as follows:
Channels: CT1, CT1 JM, CT1 SM, CT2, CT24, CT SPORT, CT :D and CT art
Resolution: high
Orbital position: 23.5° East
Down-link frequency: 12 344 MHz
Polarization: horizontal, linear
Symbol rate: 29.9 MSymb/s
FEC ratio: 2/3
CT24 is the only free-to-air channel in satellite broadcasting. The other Czech Television channels are encrypted using the Irdeto system.
CT24 is freely available on another satellite with the following parameters:
Orbital position: 0.8° West
Down-link frequency: 12.073 GHz
Polarization: vertical, linear
Symbol rate: 28 Ms/s
FEC ratio: 7/8
CT24 programmes, together with certain selected programmes from CT1, CT2, CT SPORT, CT :D and CT art, are also available as webcasts. Channel CT24 and programmes in the mode of Video on Demand (VoD) are available on Czech Television websites www.ct24.cz, www.czech-tv.cz and in HbbTV on all CT channels and in all distributions.