It all started back in 1953…
History
— English Pages — Česká televize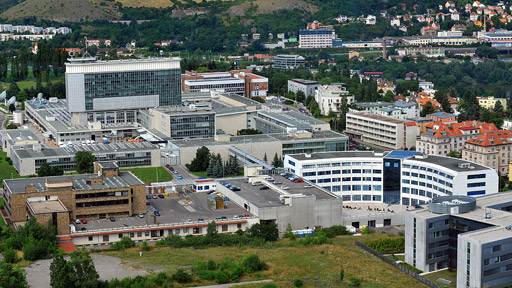 Welcome to the English Pages of Czech Television (CT), the public service broadcaster in the Czech Republic
Basic Facts
Headquarters is in Prague, 2 regional studios in Brno and Ostrava
Almost 3,000 employees
Budget 260 mil. EUR (2019)
74 % own productions
AD share 15+ 29,20 %
Financing sources of Czech Television
CT is not financed from the state budget
Television licence fees – 5,5 EUR/month/household – the main source of income
Other income from business operations and advertising
History
1953 first television broadcasting trial from Studio Prague started on May 1
1970 second channel ČT 2 was launched
1973 colour broadcasting on the second channel ČT 2
1975 colour broadcasting on the first channel ČT 1
1992 Czech Television was established based on the Czech Television Act n. 483/1991 Coll.
2005 news channel ČT 24 and DVB-T was launched
2006 channel ČT sport was launched
2010 HDTV was launched on satellite
2011 analogue switch-off
2013 new thematic channels ČT :D and ČT art were launched
2013 HD broadcasting in DVB-T: ČT 1 HD, ČT 2 HD, ČT sport HD
2013 professional platform Fórum Ultra HD was established – initiated by ČT
2014 DVB-T2/HEVC trial broadcasting – shared project with ČRa (Czech Radiocommunication)
2015 trial broadcasting UHDTV on SES Astra satellite
2018 Transition to DVB-T2/HEVC
Channels
ČT 1 (HD) is a family-oriented channel showing original Czech movies, series, entertainment and lifestyle.
ČT 2 (HD) broadcasts documentaries, nature-oriented shows and foreign films and series.
ČT 24 is a 24-hour news channel offering breaking news and in-depth economic, regional and cultural news.
ČT sport (HD) broadcasts world, European and Czech sports events.
ČT :D is a children's educational channel without advertising, launched 31.8.2013. Broadcasts from 6am until 8pm.
ČT art is a channel focusing on culture, theatre, operas, music, art films, launched 31. 8. 2013. The channel builds upon ČT :D channel broadcasting. It broadcasts from 8pm until late night.