Czech Television provides a balanced offer of programmes targeted at all groups of the population
Programming
— English Pages — Česká televize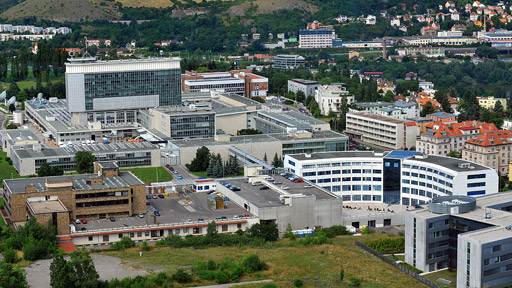 Welcome to the English Pages of Czech Television (CT), the public service broadcaster in the Czech Republic
The six television channels of Czech Television meet the objectives of public service by disseminating information and by consistently creating and broadcasting original programmes for all target groups in the Czech Republic. Cultivating and drawing on its sixty years of experience, Czech Television produces programmes of superb quality and in a rich variety of genres.
We reach our audiences via the following channels:


CT1 – a mainstream family channel with a strong representation of original Czech drama, television series and entertainment shows, including entertainment journalism programmes, with a market share of approximately 16 percent.

CT2 – a specialist channel disseminating information and wide knowledge about various areas of human culture with a market share of approximately 4.5 percen.
CT sport – a channel broadcasting all major world and home sporting events, supporting minority sports, children's competitions and sporting events for people with disabilities with a market share between 4 and 5 percent (depending on the number of exceptional sporting events, such as the Olympic Games, the World Football Championship, etc.).
CT24 – a news channel covering the most important international and home events; Europe's most successful national news channel with a market share between 4 and 5 percent.
CT:D – a multi-genre, mainstream television service for children aged between 4 and 12 with an emphasis on the quality and variety of programmes; launched in August 2013.
CT art – a culture channel presenting high quality art and outstanding performances and programs on literature, fine arts, music, theatre, architecture, film and other kinds of art with a market share of nearly 1 %; launched in August 2013.

New media: Our website offers video content with over 87,000 hours of recordings including the possibility of using time-shifted viewing and applications for smart-phones and HbbTV (hybrid TV sets). Our viewers can benefit from five teletexts, a new responsive homepage and a CT24 web portal connected to the current news service. Moreover, they can also communicate via social networks. To support particularly important projects, we also create special websites. Our viewers can also visit our educational portal for children which is highly popular for its Advent and Easter calendars and for various games and competitions involving active participation and point collecting.
Additional services, namely closed subtitles, on-screen subtitles, sign language for deaf people and audio descriptions, are available after each broadcast on CT's website in section iVysílání (similar to iPlayer). The availability of these services depends on their availability during the initial broadcast.
Uniquely in the Czech Republic, we provide programme space to reflect the needs and interests of senior citizens, people with illnesses or disabilities, young families, and national and ethnic minorities.
To provide for the needs of deaf and blind people, each year, 82 percent of our programmes are broadcast using closed subtitles or on-screen subtitles, 17.9 percent are equipped with an audio description and 3.9 percent are in the sign language.
Our main objectives are as follows:


Public awareness-raising, maintaining and developing civil society and democracy;
supporting education and dissemination of knowledge;
stimulating creativity and quality in the sphere of culture;
presenting the Czech Republic, its regions and communities;
bringing the world closer to Czech citizens;
making new television and telecommunication technologies and services available to the public.