Czech Television is a forward-looking broadcaster on the path to terrestrial digital broadcasting
Broadcasting
— English Pages — Česká televize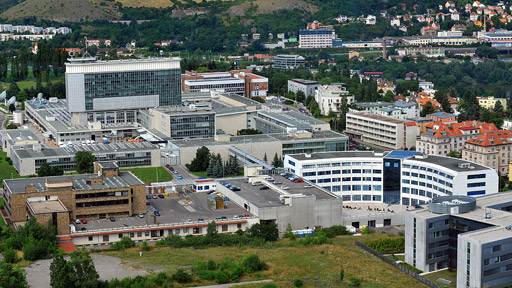 Welcome to the English Pages of Czech Television (CT), the public service broadcaster in the Czech Republic
Czech Television (CT) broadcasts 24 hours a day on all its channels (CT1, CT2, CT24, CT sport) with the exception of channel CT :D/ CT art (6 AM – 2AM) which uses "time sharing" on a single channel position. All of the channels are broadcast using the terrestrial DVB-T network, the most significant platform in CZ (DTT signal received by 52 percent of households in 2019), and satellite DVB-S2 networks (DVB-S/S2 signal received by 22 percent of households in 2019). Cable TV operators using DVB-C and IPTV platforms also offer Czech Television channels in their packages. Since the launch of its operation in 2018, the DVB-T2 terrestrial network has been offering all CT channels in HD resolution using the H.265 (HEVC) compression standard. HD broadcasting on all channels is also available on the satellite platform (using the DVB-S2 standard).
The Czech Television broadcast also provides access services to people with special needs. In August 2014, Czech Television started to offer DVB subtitles on its HD channels using the DTT platform. This service allows hard of hearing and deaf viewers to use new features and to improve the quality of communication (e.g. compared with teletext-based subtitles). Furthermore, Czech Television provides Audio Description services for blind and partially-sighted people using the Receiver Mix system.
Czech Television is the leader in the field of hybrid television and services based on HbbTV standard in the Czech Republic. These services started to be offered in May 2012 with the launch of the first two applications (Teletext plus, Ice Hockey World Championship). Czech Television's HbbTV currently includes a whole range of applications including access to an extensive internet archive with over 95,000 hours of recordings.
Czech Television started experimenting on the Ultra HDTV formats in 2014. An UHDTV test has been launched in cooperation with České radiokomunikace as part of experimental DVB-T2 terrestrial broadcasting. The main purpose of the test is technical research and verification of new technology features.