Jury
Chairman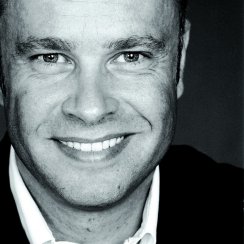 Managing Director at C Major Entertainment GmbH
Germany
C Major Entertainment GmbH
2006 –
Media executive and audio visual Producer & Distributor
Since 2006 it has been the endeavor of C Major Entertainment to offer its customers audio-visualmusic productions - from ballet to heavy metal – in its highest quality: classical and pop music for TV,DVD, and Blu-ray, Video on demand and cinema. The program catalog includes more than 2000hours of programming and includes classical productions of renowned producers such as UnitelClassica, Accentus, Bernhard Fleischer Moving Images, Sony Classical, Universal Music, PBS and manyothers. In 2010 and 2012, the DVD and Blu-ray label of C Major which was founded in 2009,received the prestigious "Echo Klassik" award for the spectacular "Ring des Nibelungen" fromValencia La Fura dels Baus and for the production "Little Mermaid". Moreover, in cooperation withUnitel, C Major recently released all 26 operas by Giuseppe Verdi under the overall project "TuttoVerdi" on DVD and Blu-ray Box with great success .Echo Klassik Awards for THE RING CYCLE (2010) and LITTLE MERMAID (2012) andROSENKAVALIER (2015)Managing DirectorEuroArts Music International GmbH2000 - 2006As Managing Director of EuroArts Music International we expanded the business from a small independentaudio visual TV company to a Media company incl. DVD Label.Label ChiefUniversal - Phlips Music Group Germany1998 – 2000As Label Chief of Philips Music Group Germany I marketed the first Andrea Bocelli classical album in Germany.Philips sold more than 320,000 copies (Gold Status). Other artists were: Alfred Brendel, Jessye Norman, SimonRattle & Wiener Philharmoniker.Head of Marketing and PRIFPI Germany1993 – 1998As Head of Marketing and PR my duty was to create a strong public relation activity for the record companybody IFPI in Germany. During this period I started the record company prize ECHO & ECHO KLASSIK
Members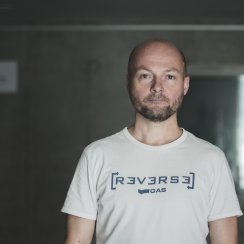 Director at Bohuslav Martinu Institute
Czech Republic
Aleš Březina (1965), Czech composer and musicologist. He studied violin at the Conservatory in Pilsen and musicology at universities in Prague, Basel and Berlin. In his academic profession he chiefly focuses on research into Bohuslav Martinů and Czech and world 20th and 21st century music. Since 1995 he has been director of the Bohuslav Martinů Institute in Prague and chairman of the editorial board of the Comprehensive Critical Edition of the Works of Bohuslav Martinů. Březina has composed the music for over 20 films. He has been nominated three times for the Czech Lion award for his film scores (Up and Down, I Served the King of England, Honeymoon) and for the Czech Film Critics' Award for Honeymoon. His music for the film Kawasaki's Rose earned him a nomination for the European Film Composer 2010 prize. His work for theatre is also extensive. Along with librettist and director Jiří Nekvasil he wrote the opera Tomorrow, the People Will Be… about the trial of Dr. Milada Horáková (Alfréd Radok Prize for best music in 2008; Jan Hřebejk directed a film version in 2010). Březina composed both the music and the libretto for a second opera, Toufar (premiere 2013, National Theatre Prague, directed by Petr Zelenka), about the trial of priest Josef Toufar, which came about as part of the Parallel Lives project.
His work can also be heard at numerous concert venues. He wrote the melodrama A-ha! (2006) for Soňa Červená. The piano trio Kawasaki's Rose was created as a commission from the F. L. Věk IMF. The third movement of the piece was written for the Guarneri Trio Prague and had its world premiere in 2011 at the Stadtcasino Basel; its Czech premiere took place at Prague's Rudolfinum the following year.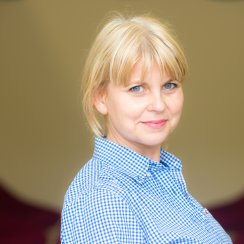 Content Commissioner – Entertainment at S4C and a Welsh actress
Wales
Before working for S4C, Elen worked as a producer for BBC Cymru Wales. She has a career in broadcasting spanning over twenty years and has gained wide and comprehensive experience of creating, writing, producing and managing content for audiences in Wales, the UK network and internationally on all platforms.
Elen has also had a successful career creating programmes for children and young people, and has produced and directed series for network as well as for S4C.
In her role as Entertainment Commissioner for S4C she is responsible for comedy, light entertainment, factual entertainment as well as music and many of the events on the channel.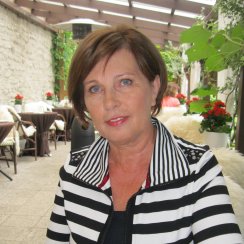 Head of Music and Arts Programmes at ERR – Estonian Public Broadcasting
Estonia
Heidi Pruuli studied music theory and musicology at the Estonian Music Academy. Since 1980 she has worked at Estonian Television (ETV) as a producer and editor of hundreds of music and dance programmes and films. In 1990 she became the Head of Music at ETV, 2005 to 2008 she worked as its Commissioning Editor of Music, Proms and Live Events, and between 2007 and 2017 she held the position of Head of Programme ETV1, the main public broadcasting TV channel in Estonia. As a producer, she has participated in several international co-production projects, including Jonah's Mission with conductor Neeme Järvi and ERSO (2009), Wallenberg by Erkki-Sven Tüür, Adam's Passion by Arvo Pärt & Robert Wilson, The Lost Paradise (2015), Early Mahler with Thomas Hampson, Neeme Järvi & ERSO (2017), and concert recordings of Kristjan Järvi & ERSO and Paavo Järvi & Estonian Festival Orchestra for Mezzo. Currently she is working on the Classical Stars and Eurovision Young Musicians projects.
Heidi Pruuli has been an active member of EBU Music and Dance experts group as well as IMZ over 25 years. Since 2017 she has been a member of IMZ's board. Heidi Pruuli has also had a long-standing commitment with the Golden Prague festival as a regular participant since 1991, and as a jury member in 1999 and 2012.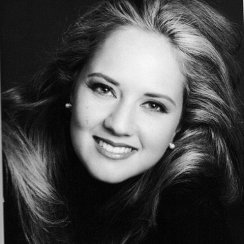 Sonostream.tv
Austria