Jury
Chairman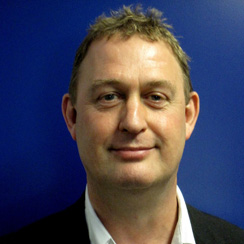 Netherlands
Henk van der Meulen (1955) studied at the Amsterdam Conservatory, and privately with John Cage. Later he followed master classes by Morton Feldman.
From early on in his career he combined composing concert music with various collaborations in theatre, dance, film and television. Besides his activities as a composer Henk van der Meulen has performed as a pianist and conductor.
He has also been active in education as a guest professor at the Amsterdam Theatre School, various conservatories across the Netherlands, as well as acting as a musical director and leader of various international courses.
As a free-lance writer he published articles on music and dance, and has directed several documentaries on these subjects. Through the years Henk van der Meulen has held numerous positions as advisor, jury and board member:
Secretary of the Dutch Composers Society
Member of the Board of BUMA, the Authors Society of the Netherlands
Crown appointed member of the Arts Council of the Netherlands on music and dance
Chairman of the EBU music and dance expert group
Musical advisor to the Queen Beatrix of the Netherlands
Between 1995 and 2008 Henk van der Meulen has been head of the Music and Dance Department of NPS (Netherlands Programme Service), a public broadcaster with special responsibilities towards arts and culture.
Henk van der Meulen was IMZ President from 2002 until 2008 and since then one of its vice- presidents. The versatile composer, conductor, pedagogue and author has been a member of the IMZ Board since 1996. Henk van der Meulen has been a member of the International Academy of Television Arts and Sciences (International Emmy Awards) since 2001.
Since 2008 Henk van der Meulen has been principal of the Royal Conservatoire and a member of the Board of Management of the University of the Arts The Hague, since 2010 as vice-chairman.
Members
France
Nicolas Auboyneau holds a Master of Administrative Law and the Audiovisual, Paris I. He began his career in 1984 in the management of human-derived characters such as Garfield or the puppet of the Muppet's Show. In 1988 he produced at Vamp Productions the magazine "Opéra".
As a head of Audiovisual Opéra National de Paris from 1991 to 1994, he initiated the politic of audiovisual production of the Opéra Bastille.
In 1994, he participated at the birth of the fifth channel as a manager of programmes purchasing.
In 1998 he was named a program director of Mezzo TV; in 2001 he became its CEO.
Between years 2003 and 2007, together with Francois Bertrand (Camera Lucida Productions), he produced many music programs and created a DVD music label "Armide."
Director of the Unit of Culture and Performing Arts Programmes of France 2 from 2007 to 2009, director of the Unit of Music and Performing Arts of France Televisions since January 1, 2010.
Canada
Bachelor in Art History from McGill University and Master in Project management of l'Université du Québec a Montréal.
Marie-Odile Demay developed strong abilities in the areas of management, communications and media. In 1999 she co-founded Trigone Animation, an organization specializing in the creation and implementation of social marketing campaigns. The marketing tools developed were cited for awards as well as her social involvement.
In 2005 Ms. Demay joined Équipe Spectra to head their international distribution division. While at Spectra International Distribution she significantly improved performance and handled the financing for a number of television productions.
Marie-Odile Demay founded MODemay Entertainment Inc. in 2008, following several years experience in the distribution and financing of performing arts.
MODemay Entertainment Inc. is an international Canadian distributor whose aim is to develop and market quality arts related television programmes with international partners.
MODemay represents award winning programmes from Canadian producers Rhombus Media, L'Équipe Spectra, Echo Media, amongst others.
Russia
Alexey Korolev graduated from Russian State Academy of Music in 1997. Straight out of Academy he started his TV career as a correspondent. He has been working for Kultura TV Channel since 2001.
He is a creative TV producer of major music events for Kultura in Russia and abroad: live transmissions from Russian and European Concert halls and Theatres.
Korolev is also an author of series Studio live concerts of classical young musicians, creative producer of young opera singers TV contest, a scriptwriter of several TV portraits of famous Russian singers. He is also responsible for international music programs acquisitions for different music slots at Kultura's schedule.
Czech Republic
After graduating from the Academy of Performing Arts – (Composition) - in 1979, he taught music theory courses for two years as a Professor at the Prague Conservatory.
Since 1982 until 1989 he worked in the Czechoslovak Radio in Prague as a music editor. In 1989 he accepted a work offer to the Music Department of the Czechoslovak Television.
Since 1992 he has been working as a producer of music programmes in the Czech television. He has produced for example documents ("Out of Exile" about Bohuslav Martinů, "Dvorak and America"), original television drama ("Ku Po Kusu", "Tears of the Knife" one-act opera by Bohuslav Martinů), programmes for children, jazz programmes, programmes with chamber music and so on. Many programmes has been originating in international co-productions.